RT @nichtschubsen: For 2017, I wish that refugees and PoC thrive and racist bigots eat shit and die. ?
Die Spenden werden gerade auch gematcht, jeder Euro zählt doppelt. Doctors without Borders ist auch für die #effectiveAltruism-Crowd was.
@Doener Außerdem scrollen die komisch. Gefällt mir überhaupt nicht.
Boss makes a dollar, I make a dime; that's why I shit on company time.
Rough night at Hamm junction.
nichtschubsen Und ja, FUCK YOU an einen Hackerclub, der sich dafür einen Scheiß interessiert.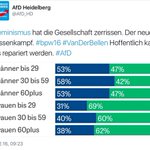 raeuberhose SORRY NOT SORRY pic.twitter.com/i2A4oBTH6E
astefanowitsch rassistisch (adjektiv)

Synonyme: besorgt, abgehängt, von zuviel Political Correctness verstört, durch Big Data manipuliert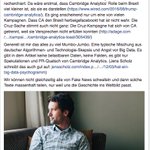 m_hoppenstedt Nochmal zur Interpretation des Bombe-Textes — was @caltf4 sagt: pic.twitter.com/gE1iRFQUT3
OmarjSakr It's almost like the hijab and religion isnt the problem. It's almost like this is just gross men trying to control women's bodies & choices
OmarjSakr Women in Middle East attacked for not wearing hijab
Women in the West attacked for wearing hijab
It's almost like women aren't the problem.
kochkunstEbooks Wie lästig muß den Dollarmännern doch dieß Geschäft sein, mit dem Glase.