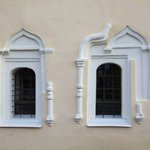 neonick CSS is awesome pic.twitter.com/0cjHnQfQiq
@mspro Bzw.: Lohnt es sich noch eine neue Serie anzufangen?
RT @GermanyDiplo: We are off now to an Irish pub to get decently drunk. And from tomorrow on we will again work for a better #Europe! Promi…
Wenn der Whiskey aus Schottland jetzt teurer wird, haben wir alle verloren.
Was ist das für 1 Gewitter?
neuspiel_ebooks 'Feierabend' war als eines der erfolgversprechendsten politischen Projekte seit den Grünen gestartet.
"Deutschladfeindliche Links-Emanzen haben meinen Sauerbraten zwangsvegetarisiert" is the opposite of a problem.

(siehe letzten RT)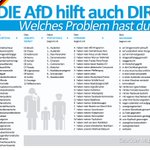 GebMoped Die AfD hilft auch dir! pic.twitter.com/yTlyBka43T
RT @Eilenbrat: Berghain, aber das gh wie in laugh aussprechen. Alle flippen aus.