@MagicTavern The wizard on the cover of "The Time of the Dark" by Barbara Hambly looks a lot like @usidoretheblue. pic.twitter.com/8eQRw6ALcA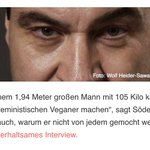 marga_owski Ach Quatsch. Kann man sogar zwei draus machen. pic.twitter.com/GpHlIDyV4q
sadieposting So rare but so nice when they get it right! @MagicTavern @usidoretheblue pic.twitter.com/ejr2cLcXqg
@blusquare Diese "Nazis wegkuschel"-These kaufe ich ja nicht. Mit Fundamentalisten lässt sich einfach kein öffentlicher Diskurs führen.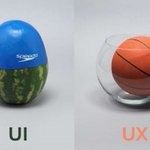 sdw I label increasingly nonsensical images with 'UI' and 'UX' and hope they get used in serious presentations pic.twitter.com/tDJgRp6CO5
Diese russischen Autoren mit ihren willkürlichen Kose-/Kurz-/Verniedlichungsformen machen das Lesen nur kompliziert.
@Rerun_van_Pelt Nicht in Berlin, aber für die Wissenschaft immer dabei.

3-Personen WG in Münster :)
"You know what they are saying about growing old: Memory is the second thing to go."
"What's the first?"
"Relevance."
(via @NightValeRadio)
JanaGreen Bin auf der Suche nach einer Bleibe in #Köln (1 Zimmer #Wohnung oder #WG, auch Zwischenmiete). Falls ihr jemanden kennt, der jemanden kennt…
raeuberhose "Die Feministinnen™ sind zu laut" bedeutet fast immer: "Also zugehört hab ich nicht, aber jetzt muss ich erstmal was sagen." #infotweet
Ich habe viel zu viel Spaß mit dieser Face Swap App.