@Fotogalerie Ich bin ja vor allem froh, dass ich nicht der einzige bin, der das Gefühl hat, dass sich das Netz verändert hat.
Voll gut, dass ich genug Privilegien abbekommen habe, um keine substanziellen Zukunftsängste zu haben.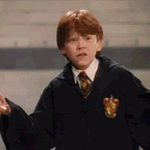 chrisfosterelli Looking at old code I wrote with no idea how it ever worked to begin with... pic.twitter.com/nweOCJ2Uhh
Ich glaube, es ist mal wieder Zeit für dieses Bild. pic.twitter.com/xzXWTiCfk3
So. Jetzt ist das wohl so. pic.twitter.com/sUdkvNzUOP
Normales Leben. So mit Frühstück und so.
sincerelyjurs Es ist ja eh schon sehr fragwürdig, warum jemand _in_ einen Mangosalat hineingreift. Manchmal verliere ich einfach die Kontrolle.
sincerelyjurs Ich griff vorhin in einen Mangosalat mit Chili und jetzt in mein Auge, obwohl ich vorhin noch dachte: Nachher dann nicht ins Auge greifen.
mattround After years of research & millions of dollars, engineers can accurately replicate two drunk people carrying a sofa pic.twitter.com/fwN4mPKGRc
Aus dem Bett geklingelt werden, um einen Bug im eigenen Script zu fixen. Auch ein Novum.
Auch einfach mal unter der Woche! Ist doch nichts dabei!
Nichts zu tun, aber Stress.
Wenn ihr was schönes lesen wollt: The Martian von Andy Weir.

(Ich weiß, zu spät zur Party gekommen, aber hey)