Ein kryptischer, kontextloser Kommentar zu einem nicht verlinkten Text, der die Probleme in der Diskussionskultur im Internet anprangert.
Münster hat wirklich ein paar solide Kneipen. Kannste nichts sagen.
fxcoudert Fabricated data? Paper retracted? No problem, you can "resign from the author list"! 🙈 @RetractionWatch #realtimechem pic.twitter.com/rshlvhPu6i
@blusquare Dann bin ich wohl nicht der einzige damit. Puh…
Und das war die #Bachelor Arbeit. pic.twitter.com/B5QrLcLR66
Es ist Handtuchtag, Freunde. Ich und @JanaGreen wissen, wo unser Handtuch ist. #TowelDay pic.twitter.com/wEuCIphJIJ
Erstes Luhmann Zitat erst nach knapp 7 Seiten Bachelorarbeit. Was da los?
Sendungsplan um 14 Uhr auf Null setzten und 4 Stunden später einen fertigen Coffeeshop parat haben. Profi CvD.
Es folgt: Letzte Bachelorklausur meines Lebens.
Lifestyle, der: Am heiligten Tag das Licht im Treppenhaus an machen, weil man mit der Sonnenbrille sonst nichts sieht.
Wenn die Nummer hier durch ist, mache ich eine entsprechende Anzahl Kreuze im Kalender.
Es gibt übrigens jetzt einen ziemlich leckeren Çiğköfte-Laden in Münster. Beste Leben.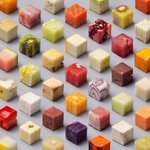 annaframe An artist duo cut different kinds of food into identically sized cubes. Weirdly mesmerising. bit.ly/1JHtYht pic.twitter.com/0QZp3Bs08E
Wieder ein mal die Erfahrung gemacht: Sozialwissenschaften werden nur selten (ließ: nie) methodisch sauber betrieben. Triste Welt.
Der Konjunktiv ist der Freund eines jeden faulen Journalisten.
Leere Whisky Gläser und ihr Lagerfeuergeruch sind meine Duftkerzen.
Ich bin hier übrigens rein privat unterwegs. Jetzt kann ich das endlich auch mal sagen!
Arschloch-Prof sagt Arschloch-Kram in der Vorlesung, ist dann über die Berichterstattung sauer und droht mit dem Pressekodex. Keine pointe.
@blusquare Also Punkt, Smiley, Punkt ist auch ein neues Level :D
Dann ließt du auf Facebook einen #maytheforce-Post von jemandem, den du uncool findest und fühlst dich um den Tag betrogen.
Erstes Buch für die Bachelorarbeit tatsächlich physisch ausgeliehen.
neferuri Bücher ausleihen ist so ein wahnsinnig trügerisch produktives Gefühl.