Here come the test results: You are a horrible person. I'm serious that's what it says: A horrible person. We weren't even testing for that.
Etikett auf der Tee-Thermoskanne im Sender:

NUR FUER GEHACKTES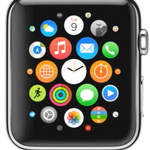 eric_robinson brb gonna stare at this Apple Watch transition for the rest of my life pic.twitter.com/Ix2N7QJEiw
Von den partyheimkehrenden Mitbewohner geweckt werden, auf stehen und Bier trinken. Was willste machen?